LANDSCAPE INDUSTRY REPORT


2022 Landscaping
Business Trends
| USA

From the truck driver shortage to increasing material costs, explore
the top trends that will impact your landscaping business in 2022.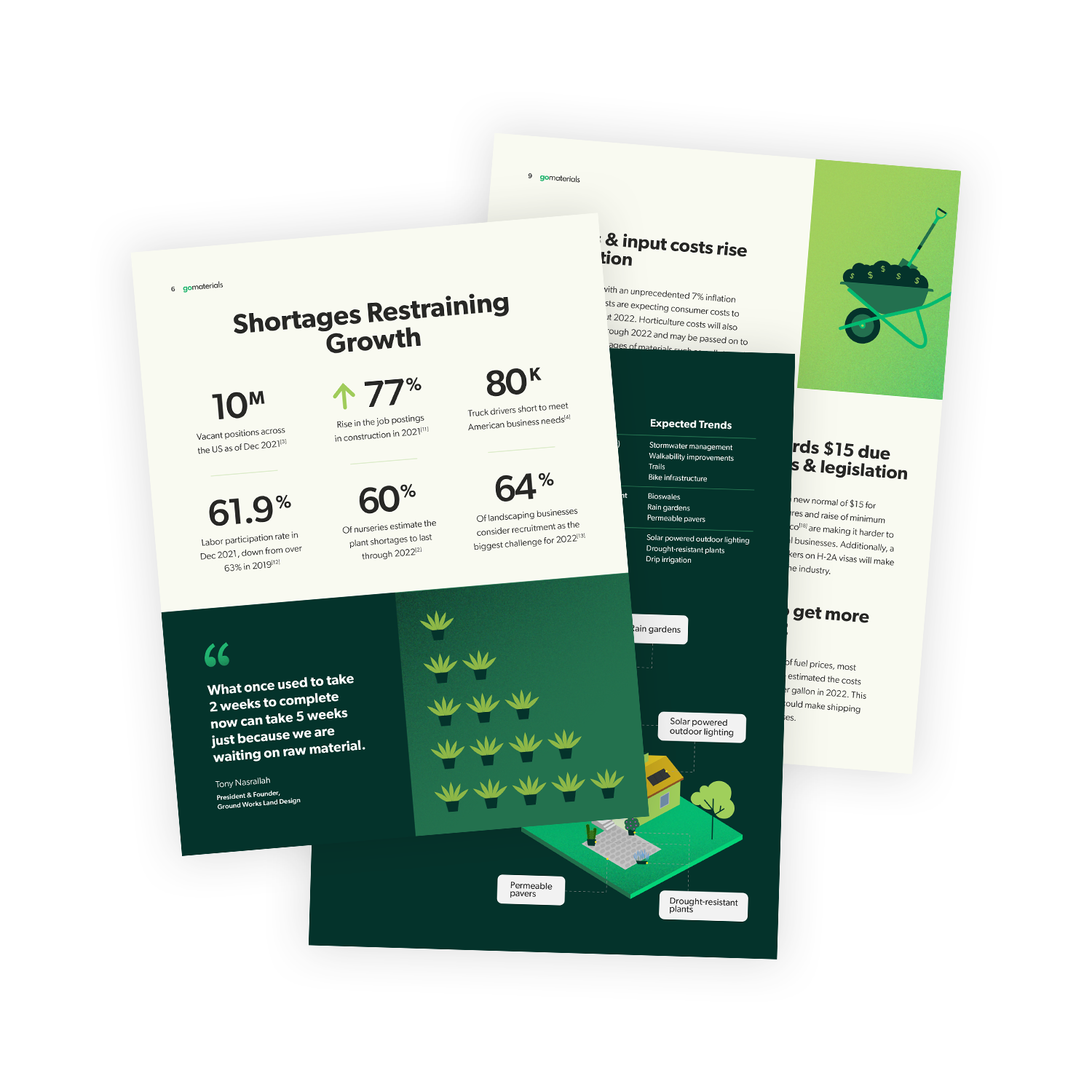 As housing starts, household income and government investment in infrastructure rise, the demand for landscaping services is expected to increase.
However, supply chain blockages and rising material costs could restrict growth for the landscaping industry this year.
Download the 2022 Landscaping Business Trends Report to learn more about multiple trends that may impact your landscaping business.

Get an overview of the biggest trends impacting landscaping businesses in 2022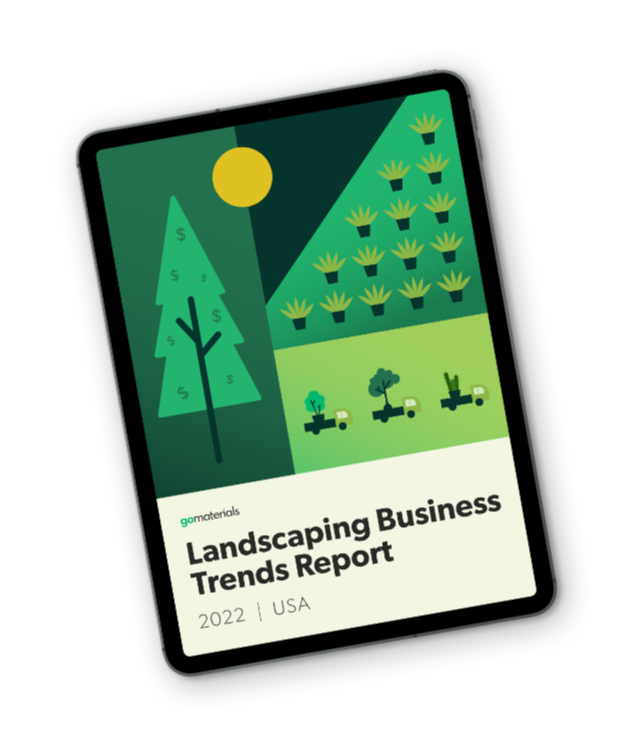 Biggest trends covered in the report:

Rising landscaping demand


Increase in costs for landscaping & nursery businesses

Labor and truck driver shortages

Sustainability & landscape design preferences
$490M
Allocated to support urban forests & tree planting in the IIJA
300K
Multifamily housing units expected to be delivered in 2022
10M
Vacant job positions
across the USA as of Dec. 2021
~13%
Expected rise in nursery
costs over pre-pandemic levels
About GoMaterials
GoMaterials offers hassle-free plant and tree material sourcing for landscape professionals. Think of us as your partners in plant procurement, helping with the estimation, buying and delivery of top-grade plant materials to your job site.