LANDSCAPE INDUSTRY STATISTICS REPORT


The 2022 Plant
Shortage Report
Explore wholesale plant shortage trends, understand the
pricing impact, and get substitution guidance.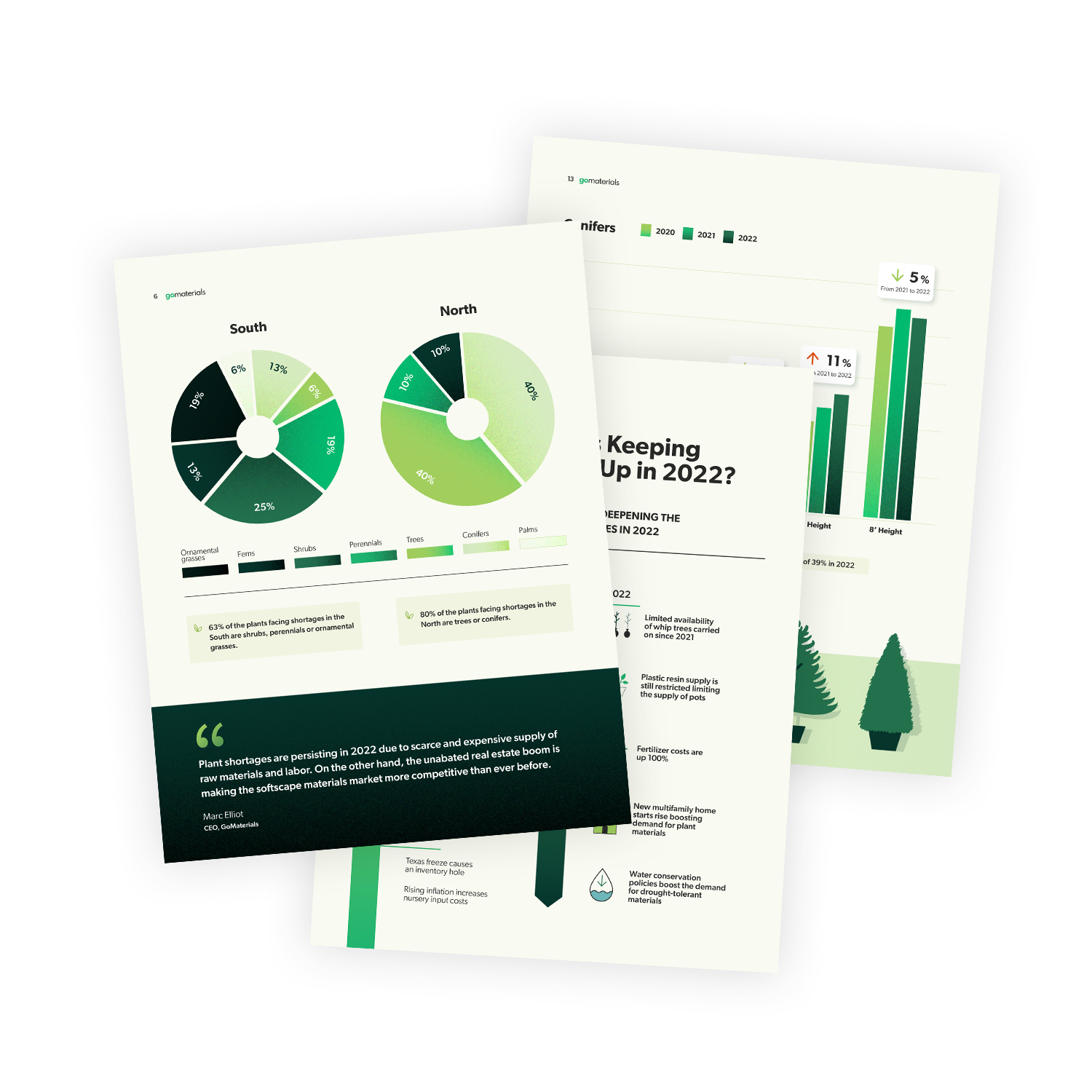 2022 is shaping up to be the year of the shortages. From shrubs to shade trees, the shortages have persisted and in some cases gotten worse than last year.
How will the plant shortages impact your landscaping operations?

Download the 2022 Plant Shortage Report to explore shortage trends, pricing impact, and landscape industry statistics!

How Will the Plant Shortages Impact
Your Business in 2022?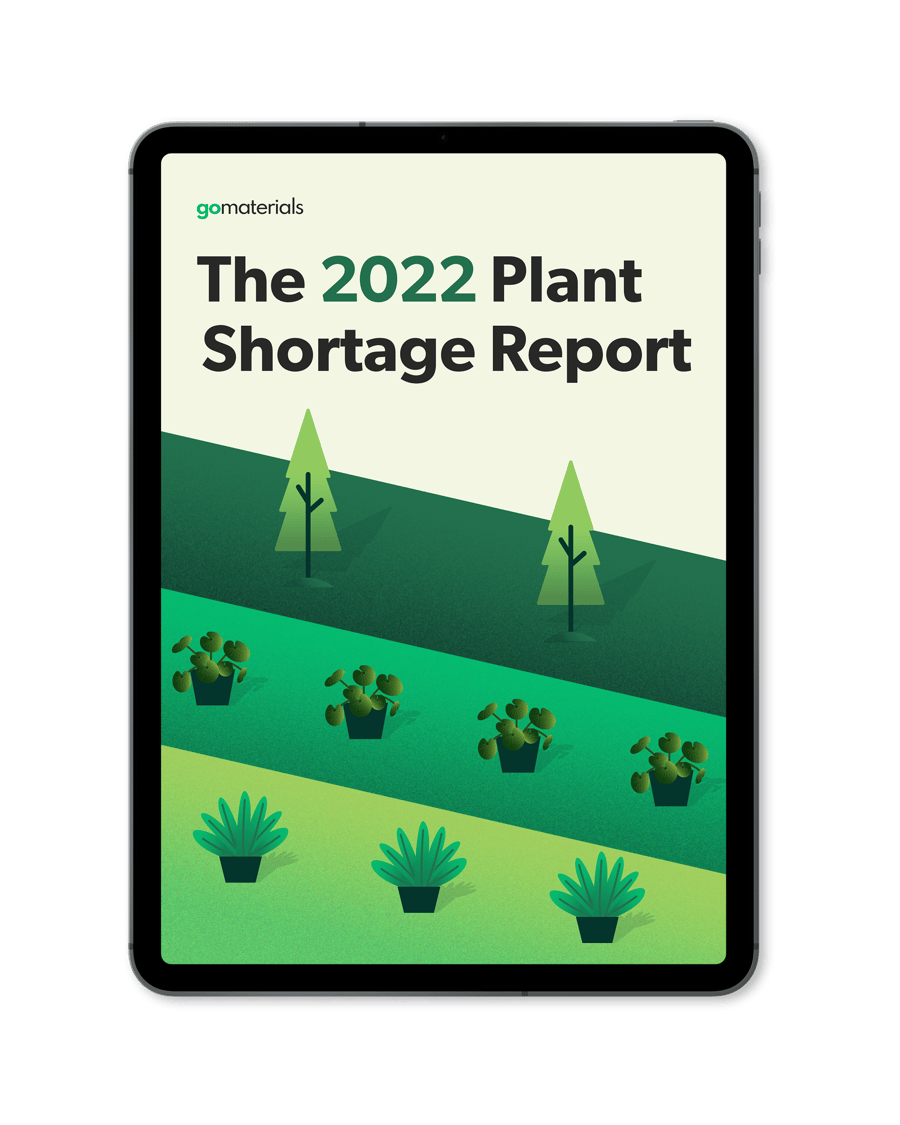 Landscape industry statistics covered in the report:

Shortage trends by category, region, and size
Top plant materials in short supply this year
Pricing trends for materials in short supply
20%
Average price hike for plant material categories in short supply

3 Gallon

Pot sizes have the most severe shortage across categories for shrubs, perennials, and grasses
80%
Of the plants facing shortages in the northeast are trees or conifers
About GoMaterials
GoMaterials offers hassle-free plant and tree material sourcing for landscape professionals. Think of us as your partners in plant procurement, helping with the estimation, buying and delivery of top-grade plant materials to your job site.